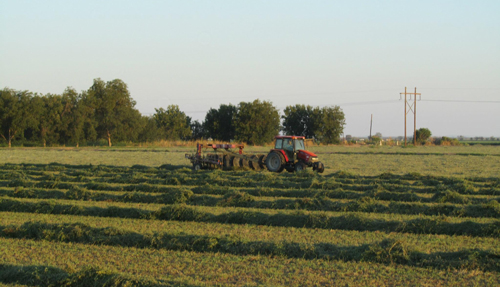 There's nothing we love more than fine-tuning our crops of Alfalfa and Bermuda hay for the ultimate animal nutrition. We've built our knowledge base for four generations, but we still test our hays vigorously to determine their nutrient and mineral levels. Because we're so detail-oriented, it's possible for us to organize our forage around type and grade. When you check out our hays, you'll see grade numbers and corresponding prices on each type.
Affordable, Nutritious Hay Delivered Straight to Your Property
Our customers come first, so you can depend on affordable prices! Keep in mind that our hay tends to sell quickly, so don't hesitate to buy what you need. Even if you don't see what you're looking for, give us a call, and we'll tell you when to expect new options. If you live in the area, you can pick up hay at our physical locations or have it delivered straight to your property.

Check out our hay selection and get in touch with our Arizona team today.  All products and grades are subject to availability.  
FOR A LIMITED TIME ONLY!  SEE PRICE REDUCTION!!!
Alfalfa #1

$13.00 / bale

Buy 25 or more and get $1 OFF/bale

Alfalfa #2

$11.00 / bale

Alfalfa Cow Hay

$9.00 / bale

Mix Hay

$10.00/bale

Bermuda #1

$15.50 / bale

Bermuda #2

$12.00 / bale

Bermuda Cow Hay

$9.00/bale

Straw

OUT
---
We Are Your Animal Feed Partners
The same field can produce very different forages within a single year! Triple L Hay & Feed has hay down to a science, and we're ready to support your farm with world-renowned forage and feed. Contact us with any questions today!